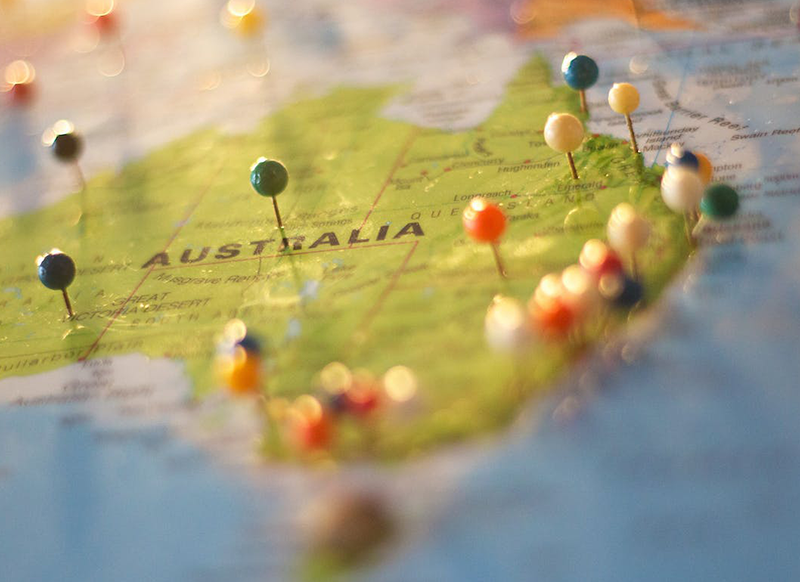 As APEC 2023 draws near, there's a noticeable thaw in the international political climate, particularly in the improving relations between China and Australia. On November 6, Australian Prime Minister Anthony Albanese embarked on a diplomatic mission to China to celebrate half a century of bilateral relations. This visit marks the first of its kind since his predecessor Malcolm Turnbull's 2016 journey.
The trajectory of Sino-Australian relations once steeped in complexity. A notable peak occurred in 2015 with the ratification of the "China-Australia Free Trade Agreement," which greatly reduced tariffs on key Australian exports such as beef, wine, and fruit. However, the relationship soured following Australia's 2017 enactment of the "Foreign Interference Countermeasures Act" and its decision in 2018 to exclude Huawei from its 5G rollout.
The rift between the two nations deepened in the global pandemic in 2020, primarily due to Australia's sharp criticism of China's handling of COVID-19. The tension intensified further when Australia's Home Affairs Secretary, Mike Pezzullo, ominously spoke of a looming "drum of war" in 2021.
The tide, however, began to turn following the 2022 Australian parliamentary elections. Under Albanese's leadership, the Labor Party ascended to power, partially fueled by public dissatisfaction with the former Prime Minister Scott Morrison's confrontational stance towards China. Albanese, an accomplished Chinese speaker like his predecessor Kevin Rudd, sought to mend ties with Beijing. He condemned anti-Chinese sentiment while acknowledging the Chinese community's significant contribution to Australian society.
In November 2022, Albanese and President Xi Jinping met at the G20 Leaders' Summit, signaling a resumption of high-level dialogues. Shortly after, the Chinese Ministry of Commerce revoked punitive measures against Australian barley, and cultural exchanges began to thaw.
October 2023 witnessed a further strengthening of relations, with Australia returning lost cultural artifacts to China. Albanese's recent visit underscores a year and a half of mutual commitment to rebuilding trust and fostering improved relations.
In a historic moment, Albanese became the first foreign leader to speak at the 6th China International Import Expo (CIIE) in Shanghai on November 5. His speech underscored three momentous anniversaries in Sino-Australian relations, emphasizing the imperative of dialogue with China for regional and global peace, prosperity, and security.
The Expo attracted record-breaking participation of over 250 Australian companies, showcasing a broad array of products from food and beverages to tech equipment, underlining the optimistic trade relations between the two nations. The reception for Albanese in Shanghai was full of businesspeople and diplomats from both nations, reflecting a strong sentiment that the worsening bilateral relationship in the past years was a man-made temporary setback. There is now a hopeful public anticipation for a warming come-back of this relationship.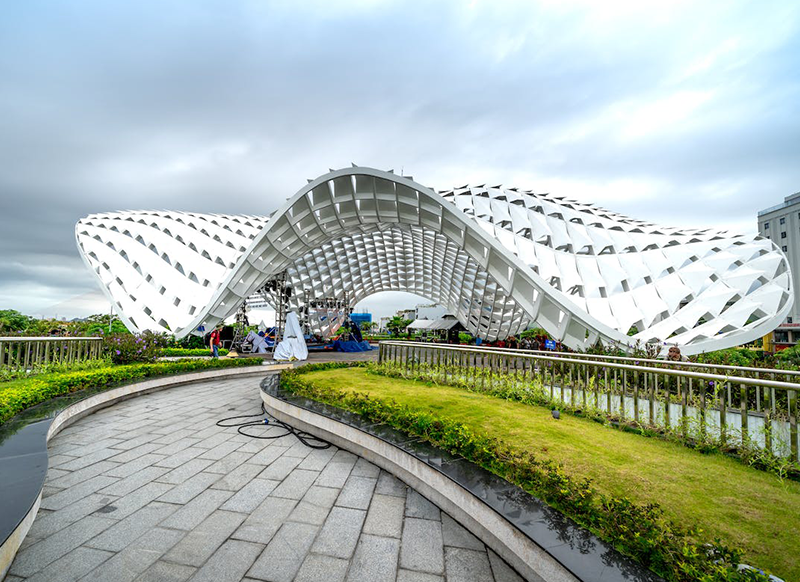 In 2022, bilateral trade between Australia and China reached AUD 287 billion, accounting for 28% of Australia's total foreign trade. This significant economic interdependence, coupled with potential cooperation in areas like climate change and green technology, emphasizes the high complementarity in Sino-Australian trade. The enforcement of the Regional Comprehensive Economic Partnership (RCEP), building upon the success of the Sino-Australian Free Trade Agreement, offers new opportunities for a smoother flow of goods. These developments present a backdrop of stability that the coming Summit Forum can recognize and affirm.
While security is not the primary focus of APEC, it has been a crucial factor in China's relations with other Asian-Pacific countries. Since the US and China have shown a positive willingness to amend relations, Australia is moving away from using national politics as a means to address economic issues. The Trump administration asserted that "economic security is national security." In contrast, President Joe Biden's National Security Advisor emphasizes that maintaining "as large a lead as possible" in specific technologies is a national security imperative.
Australia, alongside Southeast Asian states, desires a stable geopolitical environment to concentrate on economic development. These nations seek to avoid being forced into 'taking sides' in any hegemonic rivalry where Washington or Beijing could perceive their security interests as adversarial.
However, the concept of weaponized interdependence suggests that an increase in policies perceived as zero-sum by major powers could diminish the flexibility for strategic hedging, regardless of the intentions of middle and smaller states.
Australia tries to balance between its strategic alliances and China. While engaging deeply in strategic initiatives like the Quad and the AUKUS, with the US as a key ally, Australia has simultaneously maintained a moderate stance towards China to evade economic repercussions. The Albanese-led Labor government pursues a balanced approach, striving to bolster national security via US cooperation, while simultaneously fostering a better relationship with China.
This strategy has proven effective. Australia has preserved its autonomy in its relationship with China, which views Australia as a partner rather than a threat. This perspective underscores the fundamentally symbiotic nature of Sino-Australian relations. As this relationship stabilizes, the certainty and potential of their economic ties gain traction.
APEC 2023 provides a crucial platform for nurturing stronger bonds among nations with diverse power dynamics. For superpowers like the US and China, middle powers like Australia, and states such as the Philippines and Vietnam, this forum offers an opportunity to rekindle their relationships.
However, potential long-term alterations warrant careful attention. If the US finds its strategy of "small yard, high fence" inadequate against China's technological advancements, or if Trump returns to power in the next election, the dynamics of both Sino-US and Sino-Australian relations could undergo significant shifts again. Hence, although the current warming of relationships is promising, the long-term stability of these relations remains uncertain.
Nevertheless, many remain hopeful and anticipate that the stronger economic ties within the Asia-Pacific region will stand as a beacon of prosperity amidst the global turmoil stirred by conflicts such as the ongoing Russia-Ukraine War and the increasingly dangerous conflict between Israel and Hamas.
The international society also hopes that APEC 2023 will not only project optimism for global economics but will also demonstrate how international organizations and institutionalism can effectively moderate tensions among Asia-Pacific countries. Despite the potential fluctuation in international relations, the conference could serve as an important reminder for cooperation, economic growth, and shared prosperity in the region.