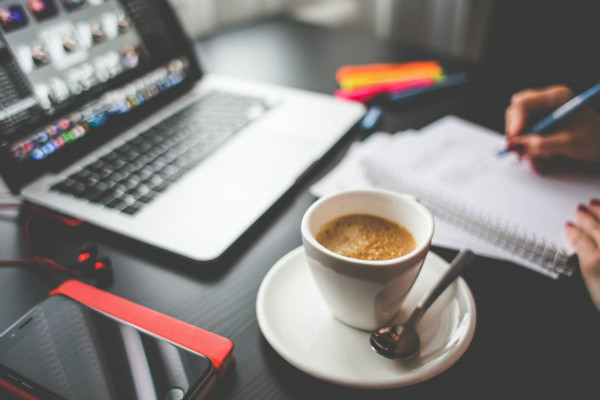 The rise of the tech giants around the world means that many business processes and transactions are now carried out on electronic platforms. These tech giants remain as intermediaries for suppliers and customer. Due to their nimble nature, they are able to carry disruptions of industry quickly while establishing themselves as dominant entities in their respective industries. Led by charismatic leaders and chief executives, such tech giants are able to make revolutionary decisions. They are moving fast up the global rankings of international businesses. Some of the leaders are brilliant intellectuals but became university dropouts to pursue their business ideas. The passion and enthusiasm of these individuals cannot be denied. The hands-on nature of their passion drives them to bring their business to fruition without disruptions, including studies for some.
Many of these visionary leaders are larger than life. Mark Zuckerberg, founder of Facebook, tends to have his wardrobe dominated by a single particular T-shirt, color and design as well as similar jeans. Legend has it that it is done so that he needs not fret about what to wear. Alibaba.com founder Jack Ma made a martial arts movie starring himself sparring against top martial art superstars in the world. Jack Ma's story and origins were also covered extensively in the mass media, including how he was rejected by a fast food restaurant during his job application days. Apple founder Steve Jobs never failed to whip up his fans' excitement when introducing his latest products to the audience. To his fans, Jobs was the ultimate tech evangelist. All these visionaries had personalities as large as the tech giants they founded and could convince employees to follow their visions to their fruition.
Because of their speed and scale, the tech giants have transformed our lifestyles, ways of conducting commerce and trade and the way we live. Some changes may even affect our values. Thus, there is a necessity to catch up and be on par with these changes. Humans need to be retrained, reskilled and upgraded in order to cope with these changes. Because of the scale, volume and speed of the changes are so great, they have a tendency to creates norms and foist it upon consumers and individuals, sometimes without us knowing. No sectors including the academic sector is free from such changes. Well-known digital classrooms have already emerged in the US, with the likes of University of Phoenix and Coursera. Both of which offer lower cost and digitally deliverable lessons, tests, assignments and exercises and taped lessons. Such modes of teaching and pedagogy bring the cost of education down substantially. Eventually, some may even hope that education can be free and without charge.
Disruptions have become a norm in the Industry 4.0 world and many are expected to adapt and cope with such disruptions constantly. Some of the changes may even change our ways of lives. For example, the disruptions caused on the mobile phone sector with the emergence of touchscreen smart phones are so great that we now take for granted that touchscreens are the normative standards for mobile phone while barely noticing these are changes in the 21st century. Because they have become ubiquitous, ordinary folks must now learn to tap into these technologies for enhancing lifestyle choices and seek re-employment into the workforce. For the intellectual sector, it may eventually be possible for university education to be offered free, since textbooks and books can be digitized. Lessons may also be conducted on an electronic platform where textual or a surrogate or an avatar can attend the class on your behalf in the digital realm. Only those with lab lessons or practice components (e.g. social work practices) may be left without substantial digitization.
---
Digitization of the workplace are expected to bring about tremendous changes. The number of job vacancies will go down in certain categories of jobs. It is also an opportunity for many to re-skill and up-skill their capabilities.
---
Various countries have their own training schemes in this aspect. In the US, community colleges serve to disseminate information to the local levels and bring even the most isolated communities up to date with the latest tech gadgets and information. In Japan, silver academies help to retrain workers or re-allocate them to suitable roles within growing industries facing manpower shortages due to low population growth. In Singapore, the government instituted the SkillsFuture scheme to help train personnel in various skills. Some of them include Information Communication Technology (ICT)-related training sessions and courses. The scheme itself is not restricted to a small pool of skills but touch on applied and practical subjects as well as courses of interest.
SkillsFuture is a country-wide campaign to equip people with platforms to pursue their maximum capabilities through their entire livelihoods, without consideration of their social status. Through the campaign, the capabilities and enthusiasm of all citizens are expected to propel the country forward to subsequent stages of economic growth setting the path towards the emergence of a highly developed country with a resilient society that is all encompassing. Some universities in Singapore are deployed or encouraged to take up SkillsFuture teaching and disseminate information through their respective instructors, experts and other individuals with expertise in a subject area.
A subset of SkillsFuture is the SkillsFuture for Digital Workplace (SFDW) scheme which is applicable to all Singaporeans that help the country's citizens prepare for upcoming economic trends. Confronting speedy transformations and consistent changes in their jobs as well as personal spaces, Singapore, its government and citizens feel that they should prepare for the upcoming disruptions by projecting their arrival and then adapt to the transformations while looking ahead.
Besides hard technical skills like coding and programming, soft skills are also needed to cope with the advent of advanced technologies. Machines, Artificial Intelligence (AI), algorithms, robots will have an uphill task if they are used to replace humans in certain job sectors. These sectors include early childhood education, elderly care, social work, community service and leadership, human resources management, service learning and other jobs that require a human touch and human-centric soft skills. These skills include showing empathy, working with other fellow humans, being in touch with emotive elements and working with underprivileged, incapacitated, handicapped, impoverished, immobile, senile, elderly humans.
Industry 4.0 technologies are able to take care of repetitive manual jobs. These are categories of jobs whose human operators are replaceable by Industry 4.0 technologies. Once machines dip into big data to do machine learning, they can learn from precedents and experiences and may be able to proceed with those jobs without much human inputs. Thus, the strategy in training the skills identified above is to prepare as many people as possible to take up jobs that still face labor shortages and/or are difficult to be replaced by robots and machines. Many jobs that require a human connection like elderly care and social work require humans to perform and they need certification to ensure a job well done. Thus, training institutions and institutes of higher learning (IHLs) come into play.
Digitization of the workplace are expected to bring about tremendous changes. The number of job vacancies will go down in certain categories of jobs. It is also an opportunity for many to re-skill and up-skill their capabilities. If our skills fall into those that cannot be replaced by self-learning robots, then these individuals will be more secure and others may join them in these sectors. However, if the skills are replaceable by machines, then those humans who are replaced may need to quickly secure training opportunities to modify their capabilities for future job seeking purposes.