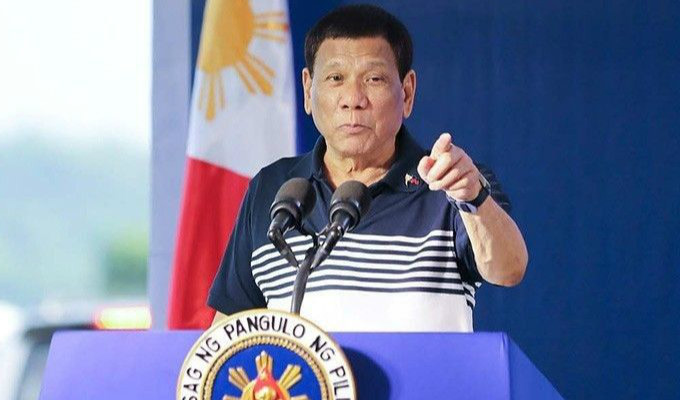 "I hate gambling. I do not want it," said Philippine President Rodrigo Duterte in 2018. A year after, he abruptly ordered the closure of thousands of betting houses and lottery outlets in the country, only to backtrack after four days that eventually resumed their operations.
Duterte's controversial statement came under recent scrutiny when he told Chinese President Xi Jinping, during his visit to Beijing last September, that he was not willing to ban online gambling. His refusal came at a critical time when the Chinese Foreign Ministry called on the Philippines to ban offshore gaming operations stating that "online gambling is a most dangerous tumour in modern society."
In 2014, the Chinese government began a clampdown on casinos in Macau. This was to stop the capital outflow from the mainland and to reduce illicit funds entering the casino hub. Looking beyond Macau for their revenues, Chinese gambling operators decided to venture in Philippine shores, taking advantage of China's improved relations under the Duterte administration.
Since gambling is illegal in China, these companies established their operations overseas. Like Cambodia, the Philippines has become a hub for online gambling. In 2016, the Philippine Amusement and Gaming Corporation (PAGCOR), which operates as a casino and gaming regulatory body, began issuing rules and regulations covering these online gambling operations. Known as the Philippine Offshore Gaming Operators (POGOs), they are local-based companies operating online gambling and other gaming platforms that cater to foreigners who are mostly Chinese.
Hitting the Jackpot
For Duterte, banning online gambling in the Philippines would have negative repercussions in the country's economy. Unlike Cambodia that decided an outright ban upon the request of the Chinese government, the Philippines' refusal indicated the industry's increasing influence in its economy. PAGCOR collected nearly PHP 12 billion (USD 230 million) in revenues from 2016 to 2018. In April 2019, it posted an 11.4% revenue growth compared to the same period last year as its gross earnings reached PHP 25.09 billion (USD 489 million). Most of its revenues came from the license fees and royalties paid by the POGOs.
Aside from contributing to the government's coffers, these POGOs also attracted Chinese visitors and generated profits for the real estate industry. They lease multiple floors in office buildings and rent numerous residential condominium units for their employees' accommodation. Building owners are happy to do business with the Chinese, since some of them seldom negotiate for rental rates and others are even willing to pay in cash.
Other allied industries such as retail and food have also found a new market to cater to. In particular, local restaurants near the online gaming offices even modified their menus to suit the taste preferences of their new and growing Chinese customers.
Facing High Risks
Despite the economic gains, there are consequent issues from the increasing presence of these online Chinese companies in the Philippines. There are currently 56 PAGCOR-approved online gambling operators, but there are some that are not registered and operating illegally, which enabled them to evade paying taxes. Therefore despite the substantial revenues collected since the expansion of POGOs in 2017, the Philippine government could have earned more through tax collection from all of these companies and their operations.
And because Chinese workers are employed, these companies also need to pay the right amount of personal income taxes. These workers typically provide online customer service and technical support for their fellow Chinese who gamble online. But while they are working in the Philippines, most of these employees underpay or do not pay taxes at all. The Department of Finance (DOF) estimates a cumulative of PHP 21.62 billion (USD 422 million) in tax liabilities and foregoes about PHP 2 billion (USD 39 million) in monthly revenues for every 100,000 unregistered Chinese online gaming employees. Some of them are also working illegally or overstaying in the country. Initially, they come to the Philippines as tourists; but while some do apply for work visas, others do away with processing the legal requirements to legalize their employment status.
In addition, while the real estate industry is reaping profits from gambling operators, Filipino residents are complaining about the high rental costs jacked up by the purchasing power of the Chinese. Rental rates of residential condominium units have soared by 80% from three years ago in Manila's Bay Area, where office spaces for POGOs are mostly located. Real estate values have also gone up, with POGOs competing with the information technology-business process management (IT-BPM) sector as the biggest demand source for office space in the country.
Moreover, the presence of Chinese online firms has recently caused an increased in criminalization. Crimes associated with gambling such as prostitution, online fraud, kidnapping, extortion, and homicide are threatening the peace and order in the Philippines. In September, there were 400 Chinese (mostly illegal and undocumented) arrested for cybercrimes who are linked to online gambling operations. There is also the possible danger of Manila turning into a "money-laundering hub" if the rise and expansion of these POGOs are not regulated.
Social friction between local Filipinos and mainland Chinese is also another issue as a result of the burgeoning POGOs. Filipinos have made several complaints in social media about the Chinese' rude behaviour and ill-manners while in the country. They have also protested against the proliferation of "little China towns," which seemed like colonies with grocery stores and 'Chinese-only' restaurants that reject local customers. Thus, their presence is largely seen as promoting discrimination against Filipinos right in their own country.
Still Go for POGOs?
While the Duterte administration has cited the economic benefits of POGOs, their expansion in the country has undoubtedly caused pernicious results: "ordinary Filipinos being priced out of homes as rentals skyrocket to cater to the avalanche of Chinese workers, the widespread violation of laws on residency and employment by foreigners, and now the explosion of crimes that feed off the industry, further straining the country's already overburdened law-enforcement and justice system." These problems have already been compounded since PAGCOR started allowing these companies to operate in 2016. They have since exposed the many legal loopholes and weak regulations of the Philippines that were circumvented or violated by the POGOs.
Given these issues, PAGCOR has temporarily stopped accepting applications for licenses for new offshore casinos in the country. Currently, there are 60 licensed POGOs with their more than 200 service providers. But with the moratorium implemented last August, PAGCOR will discontinue issuing new licenses for the time being to give the government time to address the growing concerns about uncollected taxes and illegal Chinese workers in the Philippines. "It's about time after two-and-a-half years of implementing this program, we stop and look at all other concerns that we have not met comfortably and effectively," says the Chairperson of PAGCOR.
Beyond looking at POGOs as a gold mine or a cash cow for the country, the Philippine government is right in issuing a moratorium until economic, legal, and social issues concerning these companies and their workers are properly addressed. This reveals Duterte's keenness in placing strong regulations and effective mechanisms especially in collecting the correct taxes for the government and in enforcing requirements for Chinese employees to legalize their status in the country. By avoiding a wholesale ban on POGOs, he is betting that the Philippines can afford to take the risks by allowing them to stay and profit from them.
But so long as POGOs exist, these important issues remain. And despite its imposed moratorium to tackle them, the Philippine government will be hard-pressed in determining solutions to address these POGO-related issues. POGOs may be a big 'jackpot' for the Philippines, but they may eventually bring long-term risks which cast doubt on its worth. Duterte's decision to keep them may provide short-term economic benefits for the country, but at what cost? Moreover, his decision to create POGOs, then imposing a moratorium on new players, yet avoiding a total ban on online gambling also exposes the industry's vulnerability to political predilections by a sitting government. But after Duterte's term ends in three years, the fate of POGOs will surely be hanging in the balance with a new presidential administration.
Despite China's call to ban online gambling in the Philippines, Duterte chose to "benefit the interest of my countrymen." And despite his hatred for gambling, he decided that "we need it (POGO)." Duterte may be extending the lifeline of POGOs based on his interpretation of national interests, but whether the Philippines emerges as a winner or loser in his high-stakes gamble is yet to be determined.