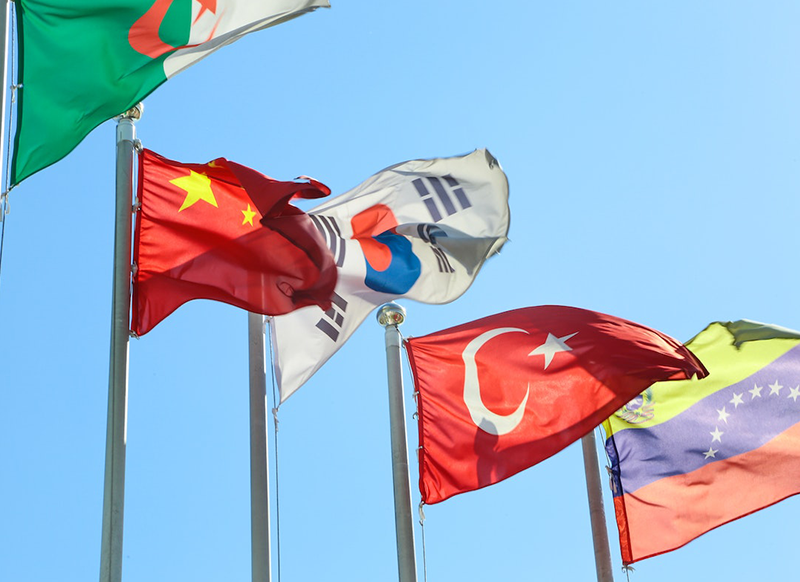 Editor's Notes:

As per the South Korean health department, from March 1st, Chinese inbound travelers will no longer be obligated to undergo nucleic acid testing upon entry. However, presenting a negative nucleic acid test report before boarding will still be required until March 10th. Since January 2nd of this year, South Korea has implemented entry restrictions on travelers from China, including a comical incident of giving yellow cards to Chinese tourists, leading to China's retaliatory measures. With the "cancellation" notice from South Korea, the remaining restrictions only apply to a few individuals. The ever-changing attitudes and restrictive measures behind this South Korean-led drama reflect the conflicted mentality of South Korea. While on the one hand, South Korea wishes to emphasize the government's sense of responsibility towards its people, on the other hand, it cannot afford to alienate or provoke China nor break the balance it has been trying to maintain, as the consequences would be difficult to bear. The author of this article analyzes the internal and external situation of South Korea and believes that when the controversy over epidemic prevention measures exceeds South Korea's control, it will only be a matter of time before the restrictions are relaxed.
Restricting the entry of Chinese travelers is not a popular decision among the public.
Among the few countries that have implemented restrictions on Chinese travelers, South Korea's decision to suspend visa issuance is the second most severe measure after Morocco's ban on Chinese entry.
Clearly, this prevention measure taken by South Korea against Chinese travelers appears to be overly nervous and reactive.
South Korea has been gradually and orderly relaxing various epidemic prevention measures from dealing with the Delta and later Omicron to the "post-Omicron era." The government discusses and informs the public in advance of each adjustment, giving everyone time to adapt. It is evident that compared to many countries in Europe and the United States, South Korea has adopted a more scientific and cautious approach to the epidemic. However, when it comes to China, South Korea exposes various problems and prejudices.
South Korean society has also raised questions about the government's measures.
South Korean newspaper
The Hankyoreh
commented on January 17th that the effectiveness of these measures is questionable. From the formal reinforcement of entry restrictions on January 2nd to January 15th, out of 3,855 Chinese short-term travelers who entered South Korea, 580 were positive, including many asymptomatic cases. If all short-term and long-term travelers from China who entered South Korea are counted, about 2,200 out of 20,000 people were confirmed to be infected during the same period. However, during the same period, there were about 700,000 confirmed cases in South Korea. The reasons given by the South Korean government, such as concern about imported cases leading to a domestic epidemic and concern about imported dangerous mutant viruses, are difficult to support the government's costly measures in terms of manpower, financial resources, and material resources. "It is impossible to close the national border whenever we are afraid." The
Gyeongsang Daily
also commented that it is difficult to understand why the government has implemented such restrictive measures that only target travelers from China, which have extremely limited effectiveness and will lead to longer-term negative impacts on anti-Korean sentiment.
The South Korean government has always emphasized that whether it is the initial restrictive measures or the current relaxation of restrictions, they are all based on scientific and objective grounds. However, these statements do not hold up to careful scrutiny.