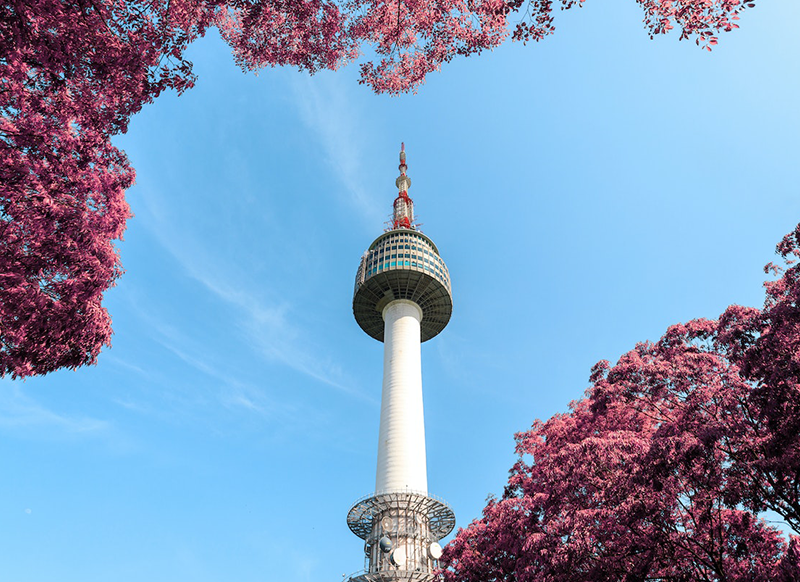 Editor's Notes:
As per the South Korean health department, from March 1st, Chinese inbound travelers will no longer be obligated to undergo nucleic acid testing upon entry. However, presenting a negative nucleic acid test report before boarding will still be required until March 10th. Since January 2nd of this year, South Korea has implemented entry restrictions on travelers from China, including a comical incident of giving yellow cards to Chinese tourists, leading to China's retaliatory measures. With the "cancellation" notice from South Korea, the remaining restrictions only apply to a few individuals. The ever-changing attitudes and restrictive measures behind this South Korean-led drama reflect the conflicted mentality of South Korea. While on the one hand, South Korea wishes to emphasize the government's sense of responsibility towards its people, on the other hand, it cannot afford to alienate or provoke China nor break the balance it has been trying to maintain, as the consequences would be difficult to bear. The author of this article analyzes the internal and external situation of South Korea and believes that when the controversy over epidemic prevention measures exceeds South Korea's control, it will only be a matter of time before the restrictions are relaxed.
Restricting the entry of Chinese travelers is not a popular decision among the public.
Among the few countries that have implemented restrictions on Chinese travelers, South Korea's decision to suspend visa issuance is the second most severe measure after Morocco's ban on Chinese entry. Clearly, this prevention measure taken by South Korea against Chinese travelers appears to be overly nervous and reactive.
South Korea has been gradually and orderly relaxing various epidemic prevention measures from dealing with the Delta and later Omicron to the "post-Omicron era." The government discusses and informs the public in advance of each adjustment, giving everyone time to adapt. It is evident that compared to many countries in Europe and the United States, South Korea has adopted a more scientific and cautious approach to the epidemic. However, when it comes to China, South Korea exposes various problems and prejudices.
South Korean society has also raised questions about the government's measures. South Korean newspaper The Hankyoreh commented on January 17th that the effectiveness of these measures is questionable. From the formal reinforcement of entry restrictions on January 2nd to January 15th, out of 3,855 Chinese short-term travelers who entered South Korea, 580 were positive, including many asymptomatic cases. If all short-term and long-term travelers from China who entered South Korea are counted, about 2,200 out of 20,000 people were confirmed to be infected during the same period. However, during the same period, there were about 700,000 confirmed cases in South Korea. The reasons given by the South Korean government, such as concern about imported cases leading to a domestic epidemic and concern about imported dangerous mutant viruses, are difficult to support the government's costly measures in terms of manpower, financial resources, and material resources. "It is impossible to close the national border whenever we are afraid." The Gyeongsang Daily also commented that it is difficult to understand why the government has implemented such restrictive measures that only target travelers from China, which have extremely limited effectiveness and will lead to longer-term negative impacts on anti-Korean sentiment.
The South Korean government has always emphasized that whether it is the initial restrictive measures or the current relaxation of restrictions, they are all based on scientific and objective grounds. However, these statements do not hold up to careful scrutiny.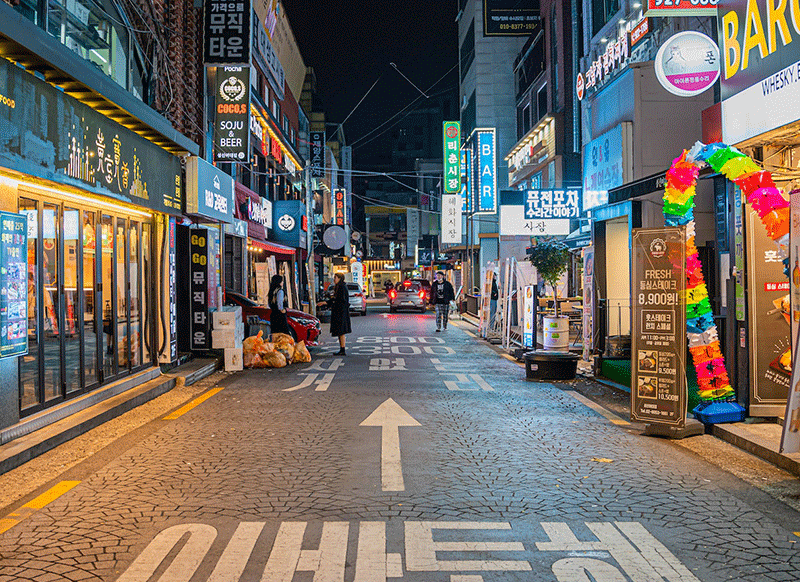 Restrictive Measures Have Dealt a Heavy Blow to The Tourism Industry
In reality, the group most displeased with South Korea's restrictions on Chinese tourists is its own tourism industry. Having waited for China to reopen and relying on Chinese tourists for recovery, the industry was thwarted by its own government and the restrictive measures indirectly offended the entire Chinese population.
The weekly tourism industry publication Travel Times notes that these restrictive measures have doused the industry's hopes for reopening the tourism market. The opportunity to restore normal air and sea routes between South Korea and China has once again become hazy. South Korea's largest news agency, Yonhap News, reports that the tourism industry's recovery has been suspended once again, and business operations may be impacted.
The reduction in Chinese tourists during the epidemic affected the Myeong-dong district, the Gasan-dong district, and Jeju Island. Myeong-dong, renowned for attracting foreign tourists, particularly Chinese tourists, experienced the closure of half of its shops during the epidemic. Despite some foreign tourists on the streets, it still felt deserted, and "for sale" signs could be seen in shops from time to time.
The Gasan-dong district, once frequented by Chinese tourists and shoppers, also faces a crisis. For instance, the W-Mall, a representative outlet mall in Gasan-dong with diverse products and low prices, could not sustain itself without Chinese tourists as its primary customers during the epidemic and declared closure this year.
Jeju Island was also unable to avoid the dilemma faced by Myeong-dong and Gasan-dong. The Jeju Daily reported earlier this year that the entire Jeju Island's tourism market was still in a state of anxiety. The industry, the public, and the local community made their voices heard, and the South Korean government could not ignore them. After China adjusted its epidemic prevention policies and the outbound tourism market rapidly heated up, South Korea could not turn a blind eye and had to make corresponding adjustments.
Cannot Escape High Economic Dependency on China
While the impact on the tourism industry is obvious, the overall effect on the economy and society has been more of a gradual realization, similar to the "boiling frog" analogy. China is South Korea's biggest trading partner, export market, and source of imports, meaning that any economic damage resulting from epidemic prevention policies is a consequence South Korea cannot afford to overlook.
According to statistics by some scholars, there are 2,430 categories of South Korean products with a dependency on China of over 70% and more than 500 categories with a 100% dependency. The Hankyoreh points out that among all imported products in South Korea, those with high dependency on specific countries as "supply chain vulnerable products" are 2,434 for China, 601 for the United States, and 565 for Japan, with China accounting for the vast majority.
The 2021 urea solution shortage has already shown that "if China closes a valve, over 1,700 core industries in South Korea would be paralyzed."
On February 12th, the Institute for International Trade of Korea International Trade Association (KITA) released a report analyzing the impact of China's economic restart on the South Korean economy. The report suggests that if the Chinese government optimizes epidemic prevention measures and adopts policies to stimulate economic growth, its economy will strongly recover from the second quarter onwards, and South Korea's economy, with high dependence on China and its export situation, is expected to improve. South Korea's actual GDP is expected to increase by 0.16 percentage points, and total exports will increase by 0.55 percentage points.
According to the Hankook Ilbo, South Korea ranks fifth among the world's major economies in terms of dependence on China based on 2021 standards. The trend of China's economy has significantly impacted South Korea. If the South Korean government does not recognize the reality of high economic dependence on China, it will pay a heavy price. South Korea will be worse off if the economy suffers a blow due to epidemic prevention measures.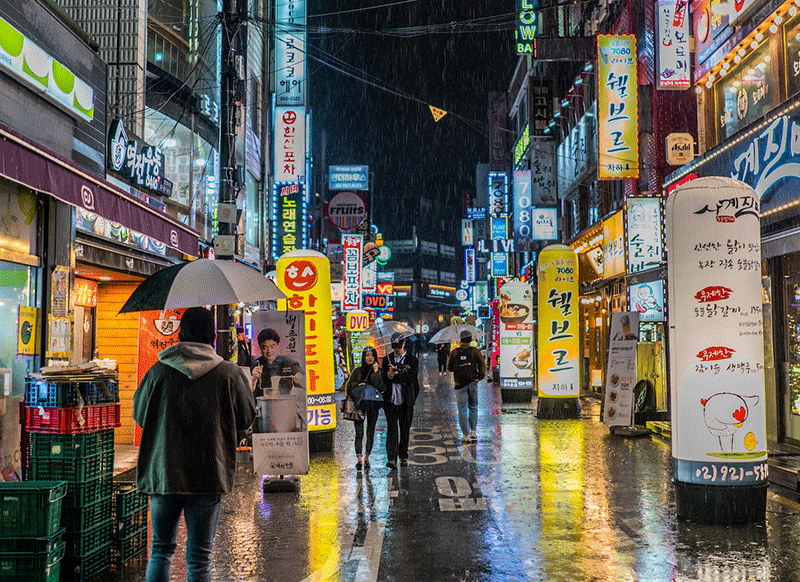 Walking a Tightrope in the Competition Between China and the US
Politically, South Korea does not want to bear the consequences of deteriorating relations with China.
Yonhap News reported that the South Korean government is unanimous in the view that suspending the issuance of visas to Chinese citizens may provoke diplomatic conflicts between China and South Korea and should be reinstated as soon as possible. It is evident that the South Korean government is aware of the adverse effect on China-South Korea relations from introducing factors that are not favorable amid the tensions between China and the United States. This may even lead to the deterioration of China-South Korea relations, which is not what the South Korean government wishes to see.
South Korea's political considerations under the tensions between China and the United States have forced it to make adjustments. At the end of last year, South Korea released its first Indo-Pacific strategy. The entire strategy only mentioned China in a few places. On the one hand, South Korea acknowledges its deep dependence on China's economy and trade; on the other hand, it intends to reduce this dependence by leveraging the power of countries outside China in the Indo-Pacific region, including the United States, Japan, Australia, New Zealand, and other countries that share common values.
Regarding questions about the Indo-Pacific strategy's intention to contain China, a high-level official from the presidential office stated that "inclusiveness" is a crucial factor in South Korea's Indo-Pacific strategy, and specific countries are not excluded. Before the official release of the strategy report, presidential office officials told South Korean media that China is South Korea's inseparable neighbor, and South Korea's trade volume with China exceeds its trade volume with the United States and Japan combined. "Therefore, refusing to cooperate with China is an extremely unrealistic approach." The strategy report also proposed restarting the trilateral summit of South Korea, China, and Japan, emphasizing the necessity of trilateral cooperation among the three countries.
South Korea's Indo-Pacific strategy emphasizes that China is also one of South Korea's important cooperation partners. The strategy report also emphasizes South Korea's status as an "open trading country." It states, "South Korea will contribute to improving the stability and resilience of the Indo-Pacific region's supply chain, take the lead in building a free and fair economic order, and ensure that economic issues are not overly securitized."
Therefore, it is evident that South Korea is still striving to cautiously seek a balance between China and the United States. The issues emphasized in South Korea's Indo-Pacific strategy, such as the North Korean nuclear issue, the South China Sea issue, and trilateral cooperation among South Korea, China, and Japan, all require a good relationship with China as a foundation. Based on these political considerations, South Korea needs to adjust its epidemic prevention policies to avoid a greater crisis in China-South Korea relations.