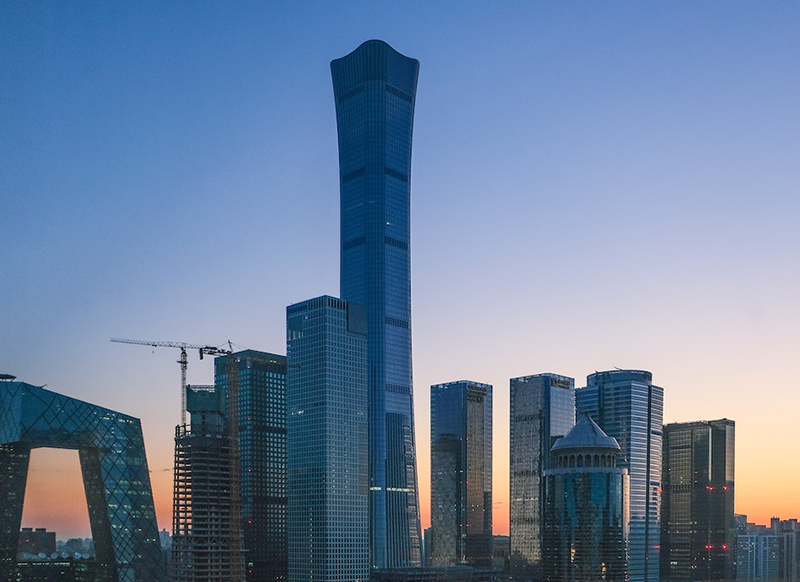 Editor's Notes:
Since the 1990s, housing reform has triggered a wave of marketization in China's real estate market, leading to the rapid development of the real estate industry in the following two decades. However, while the real estate industry has become the driving force for domestic demand, it has also exposed persistent issues such as "soaring housing prices" and "land-based finance," giving rise to severe secondary problems like "forced demolitions." The current real estate industry is facing uncertainties, and the "housing is for living, not for speculation" policy has not shown significant results. Where is the way out for the real estate industry? This article points out that the peak of China's real estate development has already passed and has held the Chinese economy hostage for years. In the future, its economic function should be weakened, and opportunities for transformation should be directed toward the social function of real estate.
For a long time, the real estate industry has played a significant role in promoting China's economic growth, to the extent that some economists view real estate as a pillar industry of the Chinese economy. China has completed the journey that took developed economies over a hundred years in less than 30 years. While addressing the "scarcity economy" issue in the housing sector before the reform and opening up, it has also fostered many newly rich. Under the so-called "GDP-ism," China's real estate has developed rapidly, only considering the contributions of real estate to the economy (mainly the quantity of GDP) and local finance, without spending enough time thinking about the impact of real estate on society as a whole, or even considering the impact on the economic structure itself. As a result, the development of the real estate industry has not only given rise to more and more problems, but if mishandled, it could even lead to a financial crisis. From any perspective, the real estate industry has held the Chinese economy hostage for too many years, and now is the time to put an end to this situation.
Real Estate Traps the Future of Young People
Many signs indicate that today's real estate market is chaotic and disordered. The recent frequent real estate crises are merely a result of the industry's distorted development. For a long time, China's real estate has exhibited several main characteristics.
First, the vacancy rate is too high. With the decline in population (due to low birth rates and migration to second and third-tier cities), real estate in third and fourth-tier cities is declining rapidly. Even in overcrowded megacities like Beijing, Shanghai, and Shenzhen, where housing demand remains rigid, the vacancy rate is still around 7%, especially astonishing for office buildings. By the end of the second quarter of 2022, among key cities nationwide, nine cities had Grade-A office building vacancy rates higher than 30%, facing significant pressure to reduce inventory; eight cities were in the controllable range of 20% to 30%, and Beijing, Shanghai, and Guangzhou were within 20%. Although this situation is related to the overall economic conditions, it is also associated with many local governments not following market economy rules.
Second, too many people are without housing. Although China's household homeownership rate is not low, considering the mobility of today's society, the urban housing supply is far from sufficient. In 2020, the average housing per urban resident in China reached 1.06 units, which is not considered a shortage but is still lower than the level in developed countries. According to OECD data, the United States has the highest number of housing units per capita at 2.4, with an OECD country average of 1.7 units. The current contradiction is that urban real estate has become an investment field for middle and high-income groups, with housing not reaching the hands of those who genuinely need it. Although there are more and more large cities, most of the floating population does not have a sense of belonging to the cities they work in, except for a small number of urban residents. For them, cities are just places to work, not places to live - not because they don't want to live in cities, but because they can't afford to buy a house or are ineligible to purchase one.
Third, it's increasingly difficult for young people to survive and develop. The low birth rate in cities leads to a need for more young labor input. Although cities have always been a place for young people to start businesses and innovate, they are becoming increasingly unfriendly to them. Soaring housing prices are daunting to more and more young people. Empirically, innovation is a middle-class phenomenon, as only the middle class can afford the risks of innovation. Homeownership is one of the main manifestations of the middle class. Because many cities cannot solve housing problems for young people, innovation is weak. In reality, first-tier cities make it difficult for young people to bear high housing prices, and even medium and large private enterprises struggle to afford the high rents.
It can be said that real estate not only traps the economy but also traps the future of young people and, consequently, the future of the nation. Globally, few economies regard real estate as an economic pillar. Real estate is a social pillar because housing is the foundation of both families and society. Society will lack a stable foundation if the real estate issue is not well resolved. We can learn from the examples of the United States and Singapore. The United States is the world's leading economy. Still, its system, overly dominated by capital, has not solved the housing problem, leading to a significant wealth disparity in the housing sector. During economic downturns, homeowners have the right to evict tenants who cannot afford rent, so in recent years, some US cities have seen movements resisting rent payments. In contrast, Singapore presents a different picture. Singapore's income inequality and wealth disparity are not lower than those in the United States, but its society is stable. This stability is because the Singaporean government has effectively developed a public housing system that protects society, achieving at least basic social equity.