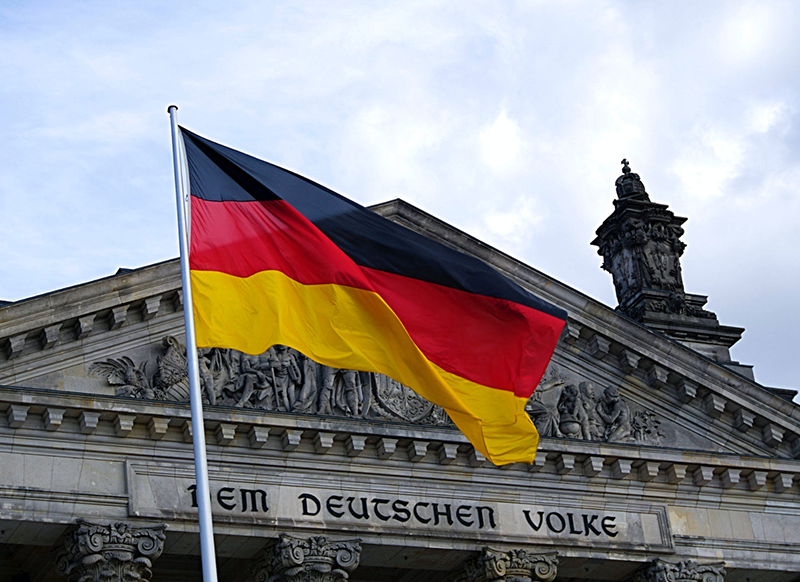 Editor's Notes
On November 4, 2022, German Chancellor Olaf Scholz arrived in Beijing, leading a business delegation on a one-day official visit to China. This was Scholz's first visit to China since becoming Chancellor of Germany and the first such visit by a German leader in three years, following his predecessor, Angela Merkel. In the interim, Germany has formed a new tripartite coalition government (Social Democratic Party, Green Party, and Free Democratic Party); the world economy and international situation are undergoing profound changes due to the continuous impact of the COVID-19 pandemic and the crisis in Ukraine. With the United States promoting a "decoupling" agenda from China and the European Union viewing China as a "systemic rival," Germany is also reshaping its China policy. Scholz has publicly emphasized the importance of globalization and the advancement of Sino-German economic and trade relations while resisting external and internal pressures to visit Beijing. What signals are being sent? What significant changes can be expected in the new German government's China policy? This article assesses the situation from the perspectives of Germany's economic dependence on China, the direction of Germany's China policy, and the prospects for Sino-German relations against the backdrop of the conflict between Russia and Ukraine.
Background: Germany Amid the Russia-Ukraine Conflict
First, the impact of the energy crisis.
On September 27, 2022, multiple sites of the European energy arteries, Nord Stream 1 and Nord Stream 2 gas pipelines were damaged and leaked, exacerbating the European energy supply crisis. After the outbreak of the Russia-Ukraine conflict, the European Union, following the United States, imposed energy sanctions and gradually banned the import of Russian fossil fuels. In 2021, more than 40% of the natural gas imported by the European Union came from Russia. By the end of 2022, the EU's imports of Russian natural gas would be cut by two-thirds. In response, Russia gradually reduced its natural gas supply to Europe via the Nord Stream 1 pipeline starting in June and ultimately stopped supplying gas to Europe in early September. The European economy, heavily dependent on Russian energy supplies, has been significantly impacted. In September, the euro zone's inflation rate reached 10%, staying high for ten consecutive months. The energy supply crisis and high inflation have shadowed Europe's economic prospects, pushing industrial powerhouse Germany into a recessionary trajectory.
Before the outbreak of the Russia-Ukraine conflict, Germany relied on Russia for 55% of its natural gas. Germany halted approving the newly constructed Nord Stream 2 pipeline to sanction Russia. In the second half of 2022, Germany sought alternative sources to fill the gap in the Russian gas supply. However, achieving energy independence in the short term was difficult due to production capacity and infrastructure issues. More serious than winter heating concerns, Russia's gas supply disruption threatened Germany's entire industrial system, causing a chain reaction and long-lasting damage to the German economy. Industrial gas accounted for about a third of Germany's natural gas demand. For decades, Germany prospered on the cheap natural gas from Russia, but after the Russia-Ukraine war broke out, companies from BASF to Volkswagen had to face a new reality. Energy-intensive industries, including chemicals, steel, and metals, were forced to downsize, halt production, or relocate production bases, directly affecting the survival of downstream industries. The absence of aluminum would halt automobile manufacturing, and without steel, mechanical engineering would stop - all of which could end Germany's export-oriented economy based on manufacturing.
Secondly, the impact of US-European relations.
German citizens demanded that the government activate the Nord Stream 2 pipeline, and Italy's official welcoming of a far-right government increased the possibility of Europe easing sanctions on Russia. Under such circumstances, the Nord Stream pipeline was deliberately sabotaged, blocking any potential European compromise with Russia in the winter. Although Putin stated that a surviving branch of Nord Stream 2 could be opened at any time, a German government spokesperson stated that Russia was no longer considered a "reliable energy supplier," eliminating the possibility of Germany using Nord Stream 2 to receive Russian gas. EU sanctions on Russian energy ultimately led to Europe's dependence on Russian natural gas replaced by dependence on the US. Gas transportation between Germany and Russia was completely cut off. The US sold natural gas to Europe at more than four times the cost, with US companies making over $100 million in profit for each LNG shipment to Europe.
Europe was trapped in an energy crisis. The US took advantage of the situation to raise natural gas prices and make huge profits while hollowing out European industries with cheap energy and low taxes. The discriminatory electric vehicle subsidy policy in the US Inflation Reduction Act severely impacted the EU's electric vehicle industry and potentially encouraged European companies to relocate production capacity to the US. Faced with the US prioritizing its interests over Europe's, France and Germany called for a more balanced economic relationship between the US and the European mainland in the energy sector, and opposition to blindly following the US grew stronger. Scholz emphasized the need to adhere to globalization and promote economic and trade relations with China, opposing the US-led decoupling. With the economy facing significant risks and crises, Germany needed to strengthen ties with Asia to find breakthroughs, and China was Germany's second-largest export market.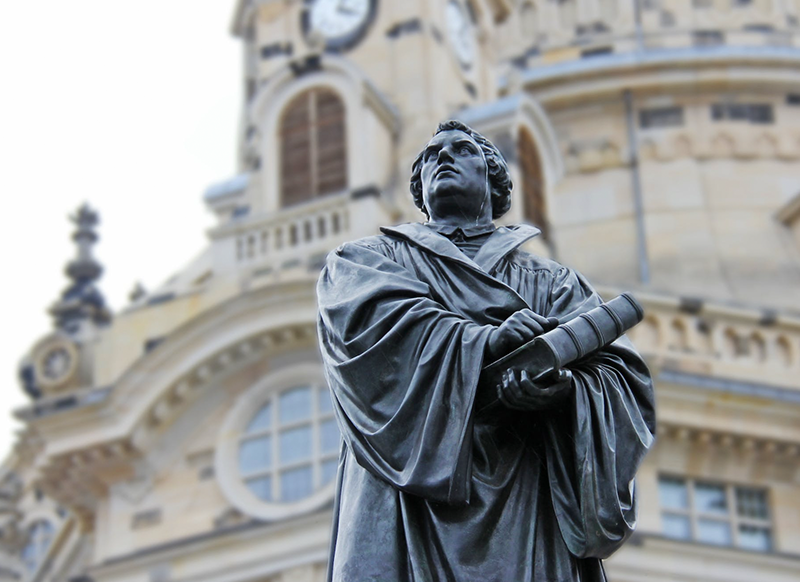 Chancellor Scholz led a business delegation to visit China, and in the context of US-China competition, its political significance is on par with its economic benefits. In the future, Germany's policy towards China will not simply follow the US, but it will also be difficult toreturn to the "Merkel era" in the short term. Scholz hopes to deepen economic and trade ties with China. Still, the Green Party-controlled Ministry of Foreign Affairs and the Ministry of Economic Affairs take a hawkish stance on China-related issues. Economic Minister Habeck repeatedly emphasized not overly relying on the Chinese market and adopting a "diversification" policy to seek more alternative options. Germany's first-ever China strategy, currently under development, includes reducing dependence on China (in trade) and repositioning relations with China. After Merkel stepped down, the pro-American politicians, especially the Green Party in the German governing coalition, led to a shift in Germany's attitude towards China. Germany's refusal to consider Putin's proposal to restart the Nord Stream 2 pipeline to receive Russian natural gas demonstrates that, at critical moments, Germany struggles to break away from American influence and control.
Assessing Germany's dependence on China at the economic level:
Overall dependence is overestimated
Germany's past business model was built on cheap energy from Russia, the Chinese market, technology transfer to China, and investments. Following the outbreak of the Russia-Ukraine conflict, the crisis caused by Germany's high dependence on Russian natural gas prompted the German government and research institutions to reassess German-Chinese economic dependence. According to a recent study published by the European Think-tank Network on China (ETNC), Germany's dependence on China should not be overestimated. Compared to the US, Germany's dependence on China regarding trade and investment is relatively low, with limited supply chain dependence. As of October 2022, Germany was China's largest trading partner in the EU. In 2021, bilateral trade between China and Germany reached €245.3 billion, accounting for over a third of EU-China trade. The importance of the economic relationship between China and Germany within the EU has overestimated Germany's dependence on China. China plays a relatively important but non-dominant role for Germany as a sales market and supplier. Germany mainly imports from China, while its investments and exports are primarily directed toward the US. In 2021, Germany imported €141.7 billion from China, ranking first; in terms of exports, the US was Germany's largest export destination, followed by China; in terms of investment, Germany's total investment in China was about €90 billion, ranking as Germany's fourth-largest investment destination (after the US, Luxembourg, and the UK). However, Germany's investment in the US amounted to €350 billion.
In addition to bilateral trade, the massive investments of large German companies in China have somewhat misled the perception of Germany's economic dependence on China. In September 2022, Rhodium consultancy published a report on European companies' investments in China over the past four years, showing that foreign companies investing in China are concentrated in Germany, the UK, France, and the Netherlands, with Germany's annual investments in China accounting for about half of all European countries' investments. A small number of large companies make up nearly 80% of the total investment; the top ten European foreign companies change annually, but German automakers such as Volkswagen, Daimler, and BMW Group, and BASF Chemicals, consistently make it into the top ten investors. In recent years, almost no new European companies have entered China. This indicates that not all German industries rely on China, but rather a few large companies that have invested heavily in the Chinese market. For key German industries such as automobiles and machinery, China represents one of the largest markets, if not the largest. However , European and American markets are equally important to other German businesses. For example, in 2019, before the pandemic outbreak, China was a key market for Siemens, with a revenue share of 9.7%, but much smaller than the US market (21.6%).
Due to the lower substitutability, the EU and Germany are indeed highly dependent on China for certain raw materials. The dependence on China is particularly high in the strategically significant renewable energy sector. China is indispensable whether lithium for electric vehicle batteries or silicon for solar cells. Future technologies (such as electric motors) will require rare earth elements, and China is the major producer, with nearly 90% of these raw materials processed in China. According to data from the Federation of German Industries (BDI), over 90% of Germany's rare earth supply comes from China. China is also the main supplier of raw materials for wind turbines and photovoltaic equipment, with a share of over 50%. However, according to research by the Munich-based Leibniz Institute for Economic Research (IFO), 95% of the goods Germany imports from China are replaceable, meaning only 5% of imported products are classified as highly dependent. In terms of supply chains, strategic import dependence between China and Germany in some areas is mutual rather than one-sided. China is much more reliant on traditional European high-tech industries, such as mechanical engineering. As a result, it would be more difficult for China to find alternative European suppliers in high-end areas such as precision machinery.
The mere trade volume between China and Germany cannot explain the risk of dependence, and supply chain dependence is limited to specific product categories. The significantly increased trade volume and investments from a few large companies distort the true state of Sino-German economic relations. An IFO study concluded that even during a trade war with China, the output of the German economy would shrink by only 0.81%. According to BDI's assessment, only 900,000 jobs in Germany are related to Chinese business, accounting for 2% of Germany's workforce. In the long run, the disappearance of the Chinese market seems to be bearable for the German economy. In summary, Germany's overall economic dependence on China is limited, but the impact of the Russia-Ukraine conflict has highly politicized Sino-German economic cooperation.
Simply looking at the total trade volume between China and Germany does not fully explain the risks of dependence, as supply chain dependence is limited to specific product categories. A few large companies' significant growth in trade and investments has distorted the actual state of Sino-German economic relations. An IFO study concluded that even during a trade war with China, the output of the German economy would shrink by only 0.81%. According to BDI's assessment, only 900,000 jobs in Germany are related to Chinese business, accounting for 2% of Germany's workforce. In the long run, the disappearance of the Chinese market seems to be bearable for the German economy. In summary, Germany's overall economic dependence on China is limited, but the impact of the Russia-Ukraine conflict has highly politicized Sino-German economic cooperation.
The direction and evaluation of Germany's policy towards China:
Reducing dependence = Diversification ≠ Decoupling
Geopolitical risks have prompted Germany to adjust its economic relationship with China. Chancellor Scholz's commitment to globalization and not "decoupling" from China, along with the "diversification" policy emphasized by Economy Minister Habeck, will be incorporated into Germany's first-ever China strategy. The draft strategy will be announced in the first quarter of 2023. German Foreign Minister Baerbock has made it clear that Germany's China policy will not be "business as usual" and must significantly reduce vulnerability to dependence on China. Therefore, reducing reliance on the economic field will be the core of the new government's adjustment to its China policy. However, the head of the German Foreign Ministry's China department also emphasized that reducing dependence in certain key areas is about risk management, focusing on diversification and risk management, and does not mean decoupling.
For Germany, the real goal is not decoupling but reducing dependence on a single market, enhancing diversity or plurality. The first step is to analyze which industries or companies are overly dependent on the Chinese market and then reduce dependence one by one, strengthening diversification, such as the "China+1" or "China+2" strategy.
First, German companies already taking root in China will diversify their future strategic models, keeping their headquarters in China while establishing alternative plans in other Asian countries outside China. If China's supply chain is disrupted, it won't bring down the entire company. Second, many well-known companies are increasing investment in China but also increasing investment in other countries. Given the uncertain global political situation and the energy crisis, German automakers like Volkswagen, BMW, and Mercedes-Benz expanded significantly in the United States in the second half of last year. Third, companies specifically produce for the Chinese market, such as BASF. BASF is investing €10 billion in constructing an integrated base in Zhanjiang. Over the next few years, BASF's total global investment will be €26 billion, with China accounting for 40% - the same proportion as China's global chemical market share. BASF's global business is divided into the Chinese and international markets (including Germany, the EU, the United States, etc.).Chinese BASF is fully geared towards the local market, meaning that even if the Chinese market's supply chain is disrupted, it won't overly affect BASF's global supply chain. Fourth, establishing free trade agreements with other world economies.
Over the past 30 years, Sino-German trade has grown from less than 1% to about 10% of Germany's total trade volume. Given the closeness of Sino-German economic ties, reducing dependence will not happen immediately but will be gradual. Importantly, reducing dependence will become a trend. The German Ministry for Economic Affairs may adopt various approaches to achieve this goal, such as supporting German companies to invest in other countries instead of China through investment guarantees (Investitionsgarantie). This method may have limited effects on large enterprises but can influence the diversification strategies of small and medium-sized enterprises.
Outlook for Sino-German relations:
Diversification and reducing dependence
In the current international situation, China's ability to manage its relations with the two major European powers, Germany and France, represents a significant opportunity. Since Biden took office, the United States has been working to bring Europe closer and make it a key ally in its China strategy. During Merkel's tenure, Germany maintained a balance between China and the United States. However, with the new government in power, Germany's political stance towards China has begun to change. Scholz, who advocates for broader economic ties with China, faces the Green Party, which follows the US-led agenda of "decoupling" and "democracy confronting authoritarianism" towards China. However, the US decoupling strategy from China does not align with Germany's interests. Before he visited China, Scholz published an article in the Frankfurter Allgemeine Zeitung, emphasizing that Germany has no intention of decoupling from China, which is now and will remain an important partner. Suppose Scholz can stick to the general direction of not decoupling from China, combined with the fact that Germany needs to rely on China and the rest of the world to address the energy crisis and economic downturn. In that case, Germany's future China policy may still return to a pragmatic path. Germany's central location in Europe, along with its position and environment, dictates that it must create space for its development by fostering an export-oriented economy, making it a crucial participant and supporter of globalization. Since the end of World War II, Germany's economic development has benefited from free and open international trade. Regarding attitudes towards globalization, Germany and China fundamentally share the same priorities, whether based on historical trends of globalization or their own interests.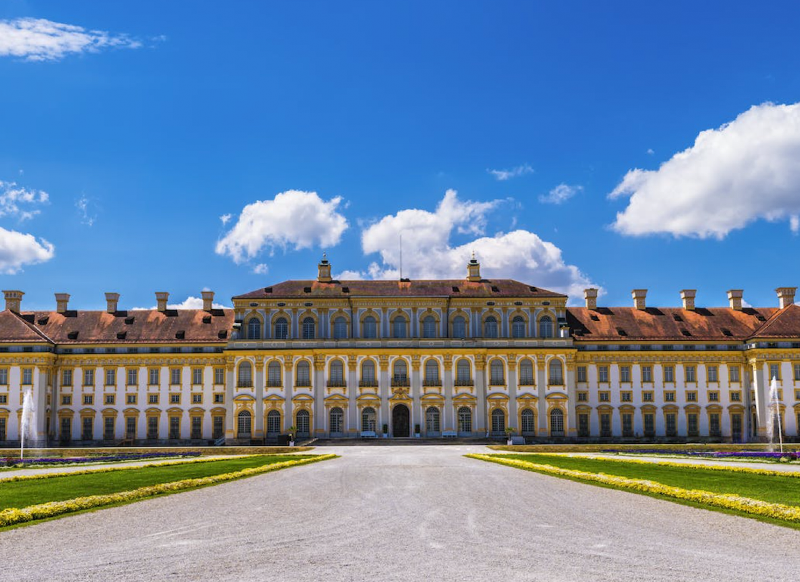 However, Scholz's refusal to decouple from China is not a confrontation with the United States, nor does it necessarily mean a reconsideration of relations with the US, but rather stems from considerations of Germany's economic situation. Although the US's actions on Ukrainian military aid and energy issues, disregarding the interests of its European allies, have led to transatlantic disagreements, it cannot be ignored that, at crucial moments, Germany still finds it difficult to break free from the influence and control of the United States. From this perspective, Germany's eastward development and mutually beneficial cooperation with China will inevitably be subject to US restraint, especially given the current competition for European manufacturing capacity between China and the US. Due to the energy crisis and ongoing supply chain issues, the European Union's investment outflows reached a record high in the past six months, with the United States being the biggest beneficiary. The US is actively attracting German companies with cheap energy and low taxes. For industrial capital, having a robust industrial chain is China's advantage. At the same time, the United States faces supply chain and labor shortage issues due to the "hollowing out" of its manufacturing sector. European companies relocating their operations will partially face the choice between the United States and China.
The German Chancellor's efforts to recalibrate Sino-German relations will still face domestic and international pressures. One certainty about the future of Sino-German relations is that global economic governance needs China's participation; equally important, China is the market leader in wind and solar energy technologies. Without China, Germany's energy transition would be unimaginable. In energy industries and global affairs, Sino-German relations may still deepen further. However, China should also have foresight regarding the trends in Sino-German relations. Decoupling is the wrong approach in the economic sphere, but reducing dependence may be inevitable.
While Scholz has openly expressed his opposition to "decoupling" from China, he also emphasizes the need for Germany to "diversify" its trade and consider more strategic concerns in business dealings. In terms of raw materials and supply chains, China should not be allowed to hold a monopoly, a common demand of all parties in the German ruling coalition.